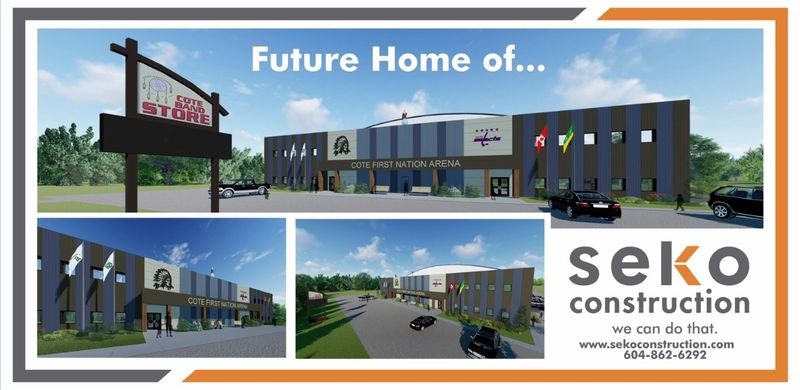 The new 800-seat arena at the Cote First Nation will include an ice rink, a walking track, a weight room, and dressing rooms.
Funded entirely by the community, the new arena will replace the existing one that was constructed in 1972.
The new arena and multipurpose facility is expected to open in April 2024.
The Facility is 100% community funded, and will be an investment in the future of the community.